This season, Anna Hasonova joins the Big Kids Club team, with a delightful program that's had the kids hopping around Europe, exploring various cultures with their own insider's guide. 
They learned about Italy, France, Holland, and England, and took fieldtrips and artistic adventures as well. 
In fact, almost immediately after she joined our team in Feb., Anna's artistic endeavours have been beautifying the centres, wherever she goes. 
With degrees in art therapy, and fashion design, and a handy way with a paint brush, her whimsical gardens, and creative creatures inspire wonder, and delight. 
But that's not all we love about Anna!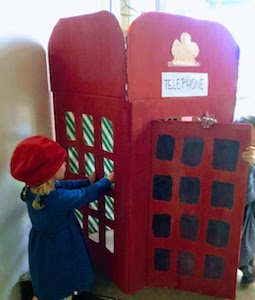 Anna really cares about her work, and she really cares about the people she works with, and the kids in our care. 
Her sensitive side make her a go-to when a soft touch is required. She givers her all, all the time, contributing to our marketing efforts, leading our fall clothing swap, and more. She is literally always the first to offer to help out. 
If you're new to our centre, and even if you're not, if you haven't been hearing enough about Anna, try bringing your child to Broadway for Big Kids Club 2018. Anna's class is Thursdays from 1 - 4pm. 
You'll see 😉