Pebbles and Finch welcomed an egg to their nest on Friday July 13th! 
Since the egg arrived, the Big Kids Club at storybook have been learning about the life cycle of the Zebra Finch.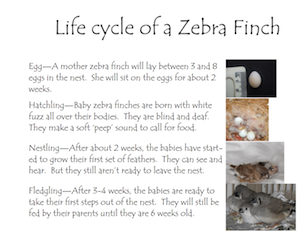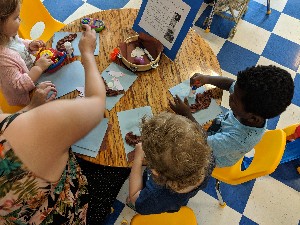 The Process
According to our research, the mother will sit on the egg for about 2 weeks. If a hatchling does not emerge within 20 days, the egg will be determined as unfertilized. Right now we are  waiting to see if a hatchling will emerge by Friday,  July 27th.
What We Expect
Pebbles and Finch built a beautifully round nest the only tricky part is that the shape of the nest makes it difficult for us to observe the egg. We do expect the baby zebra finch to be born with white fuzz all over and since the hatchling is born blind and deaf, the baby will make a soft 'peep' sound to call for food.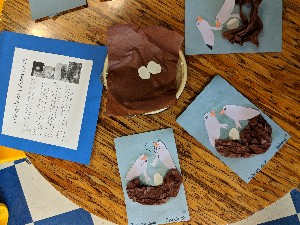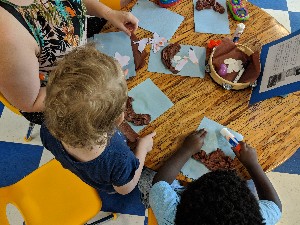 Updates!
We will be updating this blog as soon as we see or hear the hatchling so please come back to check the process soon!