Buddings Field Trips offer hands-on experiences out in the great wide world!
Sarah
"We searched high for clouds, birds, and evergreens, and low for twigs, red leaves, and bugs. It was a beautiful sunshine day here in Vancouver, so much so that jackets came flying off as the kids worked up a sweat running around the park. All that sunshine also meant we missed finding one item on our list...a puddle!" - Sarah - Field Trip to Hospital Park
Harumi - Tomomi
"We had two toddler friends and it was for the first time for them to go on Buddings adventure!
One was chasing birds for a long time, and another one kept smily face! We were amazed at those little friends who never complained about walking a lot on the way! Great job!" - Harumi and Tomomi - Field Trip to Granville Island
TAlia and Johanna
"We heard squirrels calling, and branches rustling, as the squirrels leap through the trees. A stream singing to itself, the birds, but even though there were hundreds of them, we didn't hear a single spider." - Talia and Johanna - Field Trip to Renfrew Ravine
Tomomi
"We had a blast thanks to all the great stuffs @theartsclub! Special big thank you to Hila who invited us and showed us around at the event! They let us see behind the scene of Play. Lots of inspiration for our DIY toy class!! We learnt different way of use a paint brush!" - Tomomi - Field Trip to BMO theatre 
Karth and Aida
"Surprise! Plans changed! We firstly planned to go to Science World but it was closed! Secondly we thought to visit the big dinosaur's mural on 7th Ln and Ontario Street... But it was raining 🐈 and 🐕 and we finally visited a book store on Main street." Karth and Aïda  - East Van Field Trip!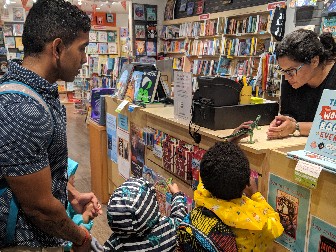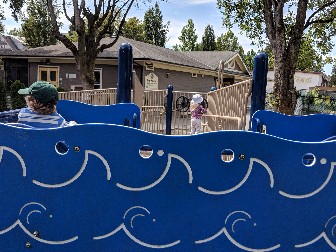 Aida
"We had a great time finding castles, big ships and small/big challenges at this beautiful park. Climbing, sailing, meeting new friends and having a delicious snack under the sun...Big Kids are more than explorers, they enjoy the world!" - Aïda - Field Trip to Mount Pleasant Park
WINTER IS COMING...
Broadway
Thursday November 7th with Sarah
Wednesday November 13th with Yvette
Tuesday November 19th with Aïda 
Friday November 22nd with Masami
Monday November 25th with Harumi
BUT FIRST...join to the next Autumn TOP 10 adventures
Storybook
Monday November 4th and 25th with Talia and Johanna
Tuesday November 12th with Ehlssie
Wednesday November 20th with Kezia
Friday  November 22nd with Tomomi
Thursday November 28th with Karth
Big Kids Club > Every afternoon at Buddings Broadway and Storybook Buddings from 1 to 4!