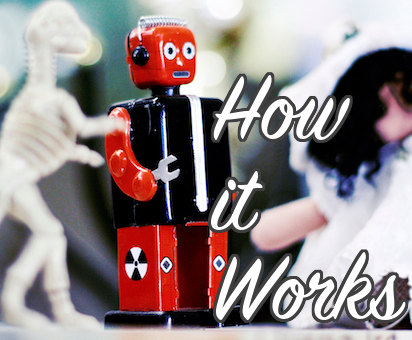 At Budding Children's Garden & Daycare, we offer up to 40 hours per month of licensed, flexible care for children 18 mo. to kindergarten.
During the COVID-19 Pandemic, we are open from 8 – 5 Monday to Friday, and urge non-essential workers, and anyone able to do so, to follow Medical Office recommendations to stay home. Our limited spaces are available for essential workers, and our safe and social distance daycare policies are guided by Vancouver Coastal Health recommendations.
Registration, booking, and payment are all online.
Our policies, like staggered 10 minute pick-up/drop-off windows, daily health records, and activities to promote individual play are in place while the emergency continues, and are evolving with the information as it becomes available.
Join Buddings in 3 simple steps:
Choose your centre and complete the application at buddings.ca/apply to receive an invitation to our next Orientation Days. To sign up for both centres, you only need to attend an orientation once.
Bring to the tour date:

your child(ren), and
their immunization records and
such health insurance info (MSP, Carecard, travel ins., etc.) as you have

Once paperwork is complete, you'll receive emailed access to your Buddings account, and the information you need to manage your membership.
Once you're in, you'll need to know:
Payment Policies
Families can use up to 40 hours per centre in calendar months, purchased in blocks of 10, from the Buddings Account. We are currently assessing the situation on a monthly basis, and at this time are open for the month of April with care booked with 12 hours' notice.
We do not offer refunds for hours purchased.
Hours are applied for the selected calendar month. They can be transferred between months, centres, or children, minus 2.
Unused hours are automatically transferred to active accounts on the 1st ~ deductions are waived at this time.
Snacks, late pick-up fees, and other incidental invoices will be sent to you for payment from the Dashboard, due on the 1st of the next month.
Accounts are "swept-up" quarterly (Dec., Mar., June, & Sept.): all unpaid invoices in an account with one outstanding for 3 months or more will be cleared with the next membership fees, incurring a $30 support fee. Final invoices will be billed to the credit card on file upon cancelation.
Visits include 10-minute windows for pick-ups and drop-offs, according to children's last name, and we ask that families use the cubby area one at a time.
For more time, children will be booked in for the additional hour.
To switch, exit, or add to your membership, download the Change Form from buddings.ca/forms and submit it to membership@buddings.ca by the 15th of the month for changes to occur at month's end. Deadline can be extended to the end of the month for a $30 support fee.
Membership includes one free waive. Use it wisely.
Booking Policies

Daycare Policies