This September, it's Back to School!
The summer of transitions is over, and while questions remain unanswered, the seasons are changing. Autumn is whispering in the leaves. At Buddings, we're thinking positively, and welcoming everyone to our fall theme: Back to School.
From Aug. 31 - Nov. 27, 2020, the teachers will be presenting a dynamic program that makes the most of all we've learned through the summer, including: how to engage with friends near and far! 
MONDAYS: Letters and Numbers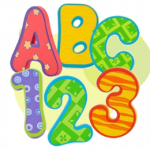 The daycare (and world!) is full of letters and numbers, and on Mondays, we're practicing writing, recognizing, spelling, counting, and sounding it out! 
TUESDAYS: All About Me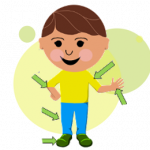 We are more than the sum of our parts, and on Tuesdays, we're exploring them all: our bodies, our families, our favourite foods, and more. 
WEDNESDAYS: Act it out!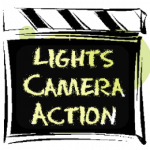 Lights! Camera! Action! On Wednesdays, we express our stories, feelings, and ideas, from a safe distance, acting out how the events of the day are making us feel. 
THURSDAYS: Societal Change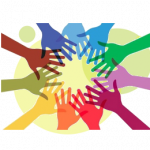 Our society is changing, and on Thursdays, we explore the differences. A better future starts with love, respect, and appreciation for diversity. 
FRIDAYS: Nature in Summer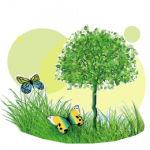 The colours! The harvest! The sights, sounds, and smells. On Fridays, the kids and teachers shoot their love out to the natural world, and find our place within it.
Back by Popular Demand!
No matter what else is happening (or not happening), when September rolls around, it's a time for new beginnings and starting new things! Our Back to School program makes the most of the cooler months, the harvest, the seasonal changes, and of course, what it means to get back to class! 
Back to Big Kids Club! 
Our popular program for preschoolers will be returning with structured play and learning every afternoon from 1 - 4pm. Daily themes invite children to explore broad-ranging topics, about living in community, language and literacy, nature, and keeping our bodies, our world, and ourselves, safe. 
Through sharing and team work, children practice the rhythms and routines they'll need in kindergarten:
Physical activity
Cleaning up
Sitting for circle time
Story time among peers and teachers
Music and songs
Art projects
Science experiments
Sharing and reflecting
.... and much more!
Participation is available for any kids in the centre while the program runs, and starting Sept. 8, they can even join from home!
BKConline presents: The Daycare Show!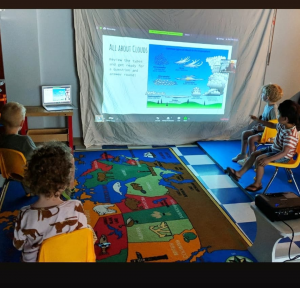 Whether you've got a day off, are home with a cold, or want a quick and educational distraction, the BKConline program is open to all registered members to tune into, every afternoon at 1:15pm. 
Join the daycare kids and teachers for virtual presentations, games, quizzes and play, as we take what we've learned about online learning, and turn it into our favourite way of teaching! Interactive, entertaining, and most importantly, educational! It's the best of screen time, daily.