For Summer Time Rhyme, teacher Ayumi is going to be in charge of
Wednesday's Big Kids Club: 
"Nature Adventure."
The middle of the week, I will take kids go on an adventure every Wednesday 1-5 pm, and make opportunities to build up children's physical strength for summer!  I have planned to go to some parks, some places we can explore something in nature, and also had a theme for each field trips like finding leaves, stones, or branches to make some ornaments or crafts.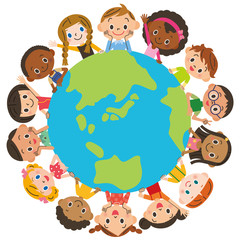 Through these outside activities, I will ask kids; if there are no parks, trees, and greenery, where can we play? So that children could learn how we can protect our environment and the importance of caring for them.
Although it might happen to change the plan in case of grumpy sky, I'm sure I will make a plan of alternative places.
Looking forward to seeing you on my adventures!!