When we opened our second centre last year (on May 25!), we tried to imagine what changes it would spell for our company and policies – and how those ideas would probably also change.
A LOT!
1 year in, here's what we know:
More people work with us now! We're scheduling to maintain ratios and flexibility at two centres, and trying to maintain program consistency, and variation, in both. We have 13 daycare staff this month, and could use one more, actually, if you know anyone… Plus, we're supervising and training new teachers, and looking for life/work balance for everyone.
More than 40 hours now! Adding the second centre finally gave us an answer for families needing more than 40 hours/month, and created questions around adding, subtracting, and changing membership options. So we have a new process to make it happen smoothly.
More families now! The new location opened doors to new families, and while Storybook has been building steadily, even the Broadway membership grew by over 17% last year. There are over 400 families registered between the two centres!
Of course, we now have two managers but if we want to continue to expand (which we do!), the amount of personalized service we provide needs to change. ASAP.
What I could do by myself, for 40, 60, and 100 families each month (when I was one of three staff), and what Sarah, Ehlssie, and I have been doing for 200, 250, and even 350 families each month this past year, is just no longer feasible.
Nor is it necessary. The care we provide each child is personalized, but processes and communication can be automated. 
And there was this other thing…
From Apr. 29 – May 3, Sarah and I were so generously sponsored by the BC Centre for Abilities to take the instructor's training for the world-recognized Nonviolent Crisis Intervention program. (Huge thanks to the Supported Child Development Program for the spots!)
For an inclusive centre, this training is about properly identifying the stages of a crisis, and using appropriate responses to de-escalate the situation, to return the individual to rationality and trust. It's actually a useful skill set for just about everyone.
The Crisis Prevention Institute (CPI) says their values are Care, Welfare, Safety, and Security, and on the first day, we were asked to describe our own values at our tables.
Internally, we talk about Buddings values when we discuss marketing strategies (especially around Sustainability) in our weekly marcom hangout. They're listed in every committee agenda, and we've been refining them for years, but even though they are incredibly important to me, I hadn't shared them publicly before.
Strange…
The course content was incredibly valuable, and taking the course with Sarah was fun. I'm so excited to share what we learned with the rest of the Buddings staff, and since we both need to teach the program twice a year to maintain our certification, the first team training will be on May 25.
It also helped me see…
After the four days of training, all of a sudden, the lessons from the course, and the workload, the one year anniversary, and all the email… new staff in training… The time out of my normal routine helped me see that we need to do some things differently. And we need to speak clearly about how it's rolling out.
On May 25, 2019, things are changing…
We have a brand new, one-stop How It Works page, with all the info for families to add, change, buy, and book, and a new parent handbook coming soon.
Families can now pay Snacks and Incidentals Invoices from the Dashboard: invoices for snacks will be sent to you on the first of the next month. Requested hours, and late pick-up fees will be emailed to you for payment, rather than processed with membership fees on the 25th of the month. You'll know what your bills are for, because you'll pay them yourself.
Changing Your Membership: to switch, exit, add, or in any way change your membership, you now have two options:

Do-it-yourself – download and complete the Membership Change Form from buddings.ca/forms and submit it to membership@buddings.ca by the 15th of the month for changes to take effect at the end of the month.
Request Admin Support – email the centre managers at info@buddings.ca or storybook@buddings.ca for support. A $30 admin fee will be included per instance.

Free Pass on Fees: all memberships include a waive for one admin fee, which you can use at your discretion. Find it on your dashboard, once your new contract has been received.
Fee Increase: For new Occasional Members, monthly membership will be $20 and $20/hour. The fee to add a second centre will also be $20/month. For existing members, the change will take effect on May 25, for July.
Documentation: This month, the staff at both centres will have copies of the new Daycare Policy Consent form. We will be asking everyone to read, sign, and snap a pic of the documents before June 15 in order to maintain your membership.
Why photograph?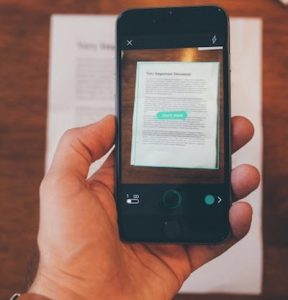 These days, everyone has a camera, and a picture is still worth 1,000 words!
We store copies of your contract and our family documents on Dropbox. But we already know the policies!
As the membership continues to grow, I either need to hire another person to copy and paste email answers, or teach new families to help themselves.
Since Supporting Autonomy, and Open Communication are two of our company values, the answer is easy!
Emails with questions and comments about your family's specifics are most certainly welcome!