Did we move our body this summer?? Yes we did!!
Time flies! Summer Time Rhyme Big Kids Club will be closing the end of August.
In June, we have tried moving our bodies by dancing along with the 80's music.
What have we done through July to the beginning of the August?
We moved our bodies by.....
Playing Sports!!
2pm to 3pm on every Monday is for outside play time!
We started going outside to play baseball!  
Our little buddies learned three major roles of baseball, "Batter'' "Pitcher" "Catcher"!!
"I want to hit the ball !!" most bodies were excited about being the batter.
"There is always only one batter at the time! " 
They were able to learn the simple rule naturally by taking turn.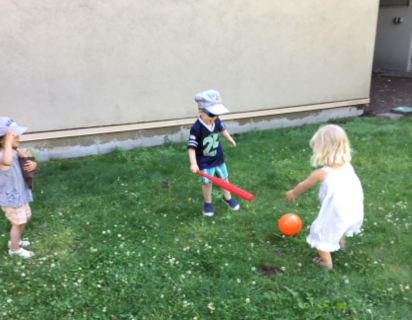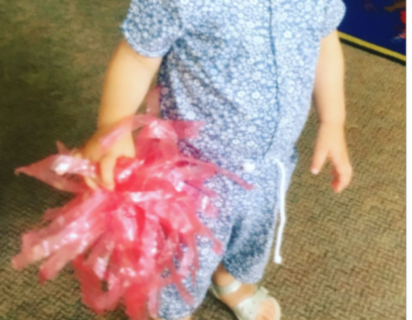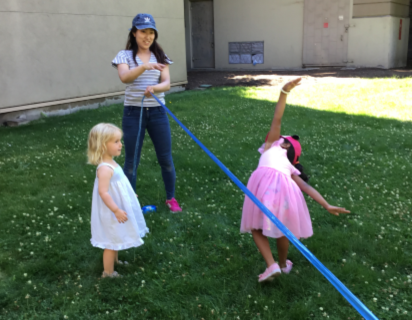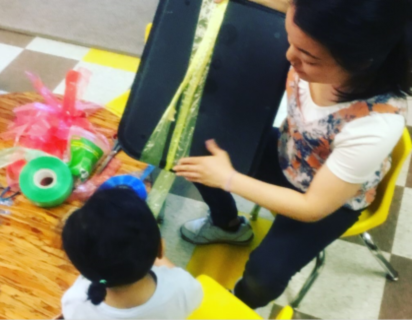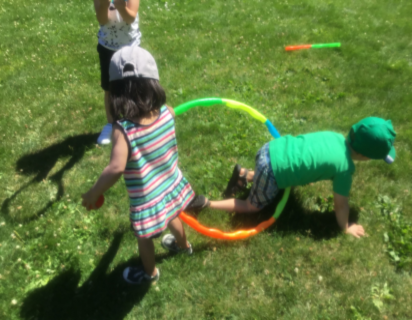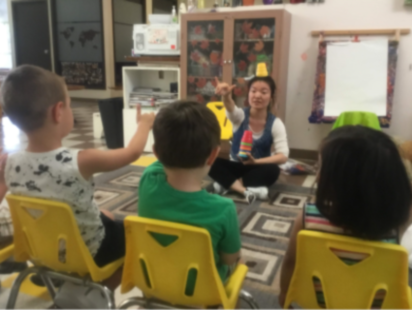 How's Sign Language going?
We've practiced sign language in Monday Big Kids Club in this season.
How did our buddies engaged in leaning sign language?
They've actually quite well. Children are capable and learn really quick!
Singing Rainbow Song with sign language still seems challenging for them but they learned colours in sign language very quick. They were able to express simple words such as "Red please" "Blue please" in sign language when making coloured pom pom for dancing. We will keep it up and try let our buddies expand their way of communication!
Field Ttip!!
On July 30th, off went to Ceperley Park Playground!
Two times of bus rides and one time of Sky train ride!  Also...15 minutes of walking along English Bay!
Such an Adventure for little buddies!
Having snack with seeing the waves of the ocean was such a luxury moment for us!
On the way to the Playground, we stopped by the bushes to pick some berries!
"I will bring it home and show it to my mom! ''    "Me. too! She will be happy!"
What a sweet conversation!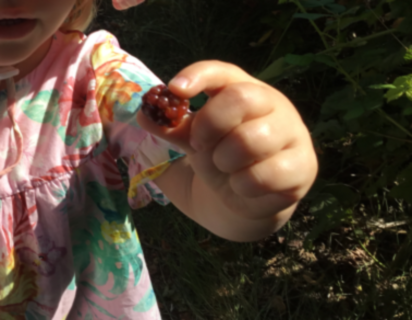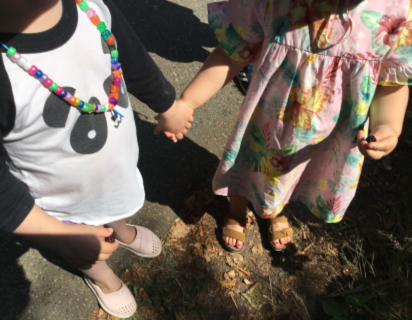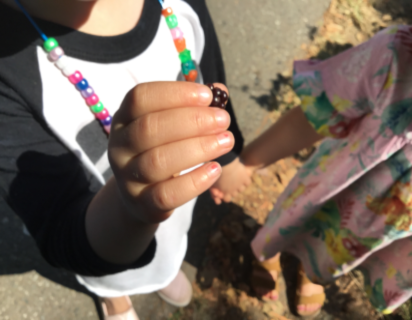 After getting to the Playground, we all ran around to try new playground equipment! Climbing up on the chain ladder, jumping up on the small bridge, getting up on the steps and more!  All the movement appeared to enhance their Gross Motor Skill!  It was such a sunny day so we all received a dose of sunshine! Moving out body under the sun leads us healthy life!
On August 27th, Monday Big Kids Club will take our buddies to Grandview Park as a celebration of the final day of Summer Time Rhyme Big Kids Club!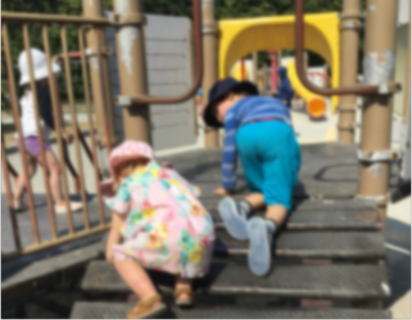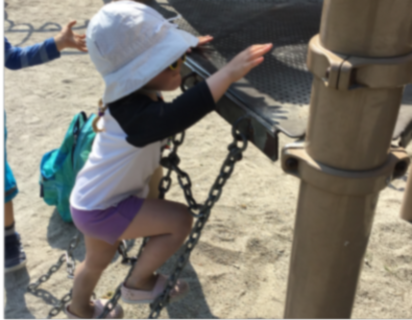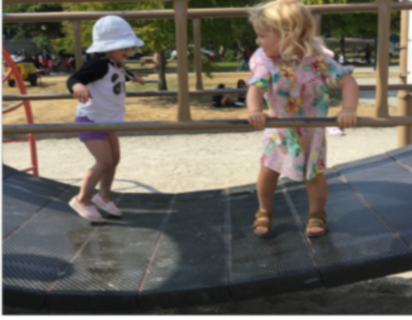 Please come join us and let's enjoy summer together!!