Hallo! Bonjour! Guten tag from children at Buddings!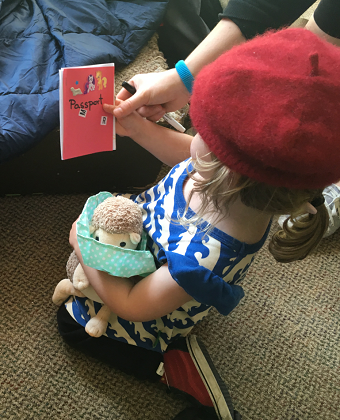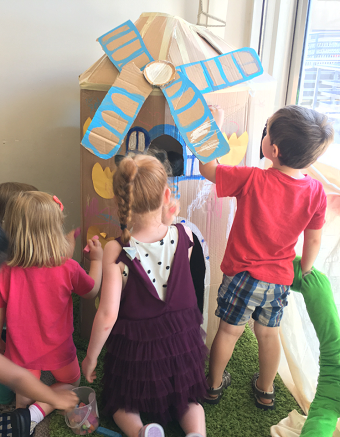 Did you receive one of the holiday postcards from us?
Since we started our  journey in June, we've learned a lot about geography, countries and cultures in
Europe.
Our passports are now full of stamps and memories 🙂
Starting this
Big Kids Club
on Thursdays, I had some ideas, but actually most of the inspiration came "on the go" from children.
I was so impressed by their imagination, fantasy and the way they look at the world. Thanks to them, this class is always leading to some fun games, role play, dressing up, funny talks, or a beautiful art.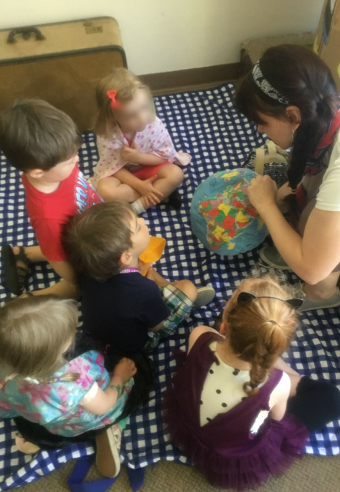 We had some tea at 5 in England,
jumped on the Swiss mountain with rescue dogs
took bus to French and Greek bakery in Vancouver
tasted and cooked some new food
painted as famous European painters
dreamed with European fairytales
spoke different languages
walked around medieval castles
used lot of cardboards and recycling material too:)
They also asked me few times a very important question about Europe: "Are  we going to see your mum there?" 🙂
It was very nice to see how much children care and know some of their teachers come from other countries.
And there are still a few weeks ahead to travel. Let's go! Come and join us every Thursday afternoon.
Is there any country in Europe you really would like us to see?
If you would like to share some ideas with us, please let me know.
Teacher Anna