Welcome back this Fall the Return of the BKC (Big Kids Club) 3 days a week from 1-4 at both centers.
Buddings is excited to announce that this September for our Fall Program 'All About Me', we will be re-introducing our Big Kids Club. A program set out to empower our Buddings preschool aged kids (2-5) to learn and explore through play.
Our goal for BKC is to help Buddings kids further their social skills and self- esteem along with using educational activities to help with their emotional, intellectual and physical development.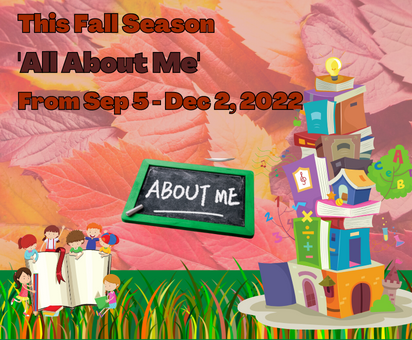 What is BKC?
BKC will offer a unique experience for all our Big Kids! There will be different themes each day, with teachers using their own approach to educate and teach our Buddings preschool aged kids. The activities and lessons will help the children's emotional, social and cognitive development. BKC is a program set out to be inclusive of all kids and their abilities. 
We will have a structure but also be flexible. We will have diversity but also inclusivity. There will be a range of outdoor and indoor activities based on the child and the group.
So stay tuned for more information coming soon about our Themes, Dates and Fieldtrip loactions...