Spring Swap: Apr. 1, 2023, from 10am - 1pm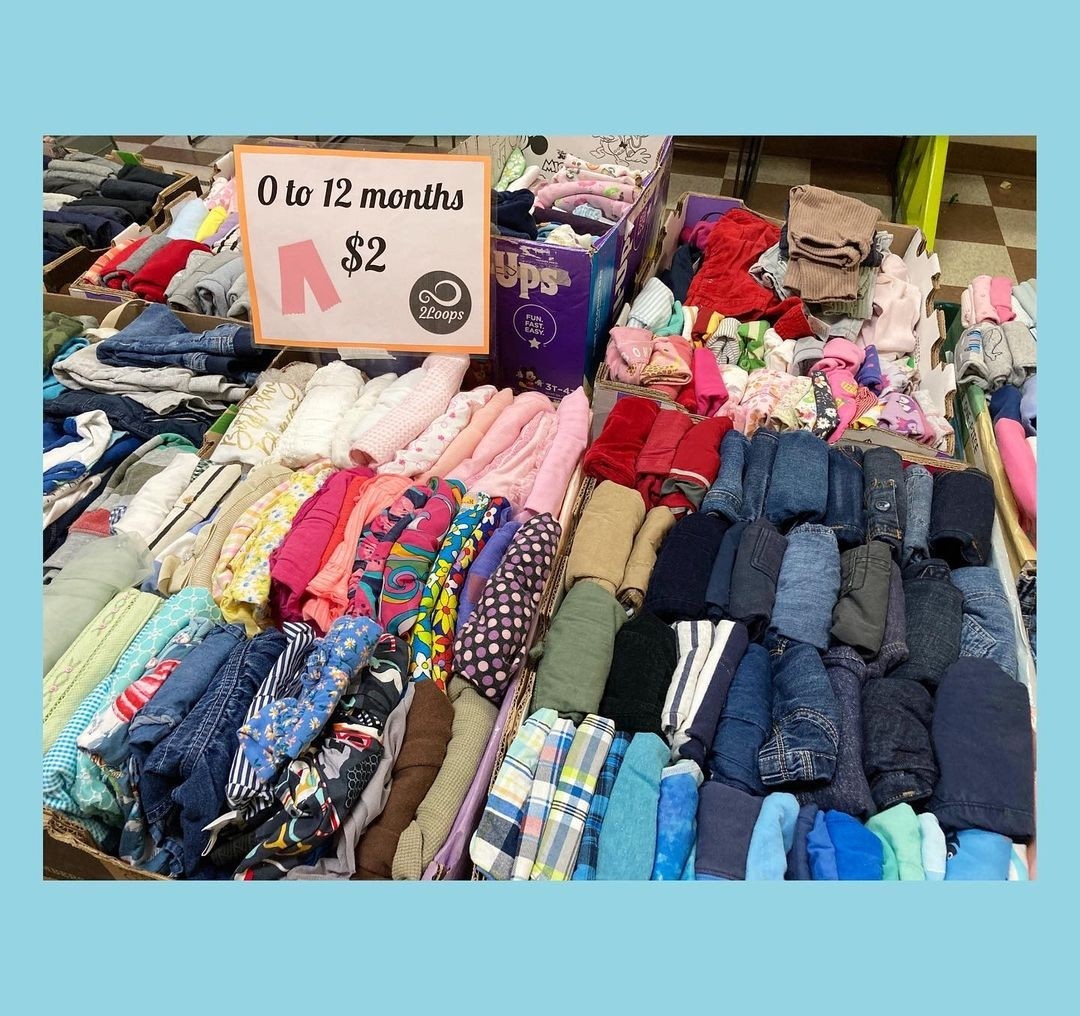 Our kids' toy & clothing swap is back at Buddings Broadway this Spring, with good quality kids' stuff, aged 0 - 5 +yrs, for $0 - $5+! It's our favourite way to recirculate children's goods, and help our community circulate through our bright airy centre! 
Stop in for a sweet treat, and pick up a wardrobe's worth of kids stuff for the new season.
Donation Days are happening from Mar. 27 - 29, 2023.
Register online to donate!
The event is taking place in our centre, but the processes are through our online clothing store!
Visit 2loops Family Store to register to donate clean, size-sorted items for kids 0 - 6. 
Subscribe to the newsletter to receive monthly discounts, and a voucher for your first 10 times free. 
Share our poster
With so many items already in stock, we're asking for help to get the word out to new families, young parents, and to organizations who support them. Discounts available for non-profits! Advertise in your apartment building!
Ayumi's maximalist poster is designed to grab attention, so feel free to pass it around, so we can share the abundance with the people who need it! 😉