Facing the COVID-19 challenges leads to personal choices for everyone. For businesses, the risks and mitigation strategies are also framed by government instruction, and financial support structures. But finally, it also depends on what people (read: customers) want. So last week, when over 100* families clicked on our survey to give their feedback, we took a look at the numbers.
*Unfortunately, the ranking question caused some responses to be lost. That question has been removed. To add your feedback to an abridged version of the original survey, please click here. 
We asked detailed questions about policies to put in place, ranking questions for prioritizing our service, and opinion and personal questions about families' needs. 
The results are our new Code of Covid Conduct, which will be in place at our Broadway location until further notice.  
Minimum of 85% Support
After reading the resources from Childcare Licensing and reviewing the winning strategies from around the world, we asked Buddings families to weigh in. All the items in our Code received at least 85% support. See for yourself:
We will implement a staggered schedule, and ask families to wait until the cubby area is clear before entering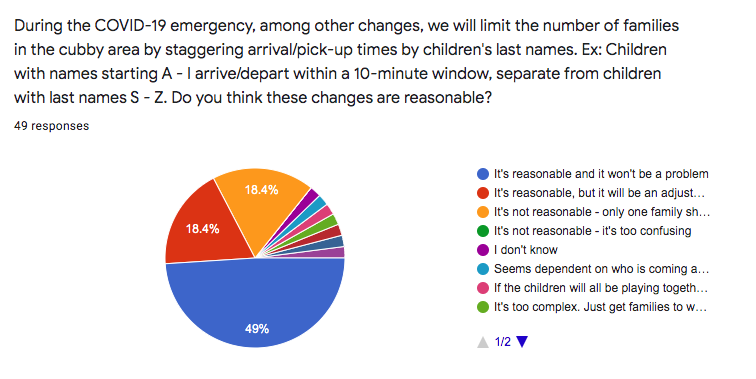 Only children and teachers (with clean shoes) will enter the playspace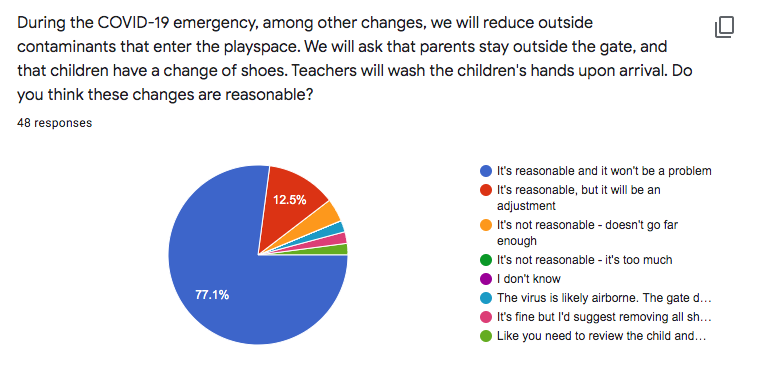 We ask that everyone check temperatures before leaving home (and stay home if it's elevated). We will confirm upon arrival.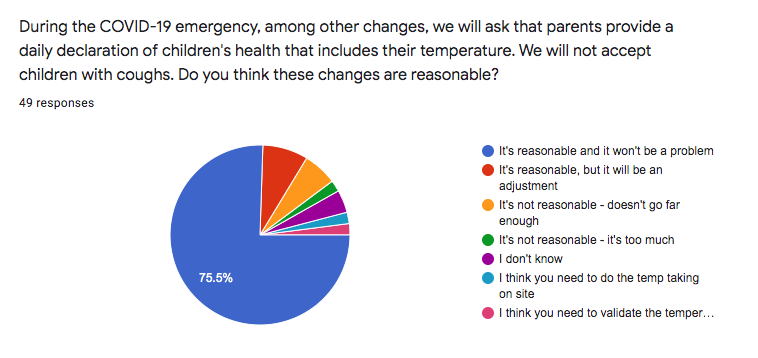 Toys will be limited to those that can be cleaned between uses, and encourage individual play.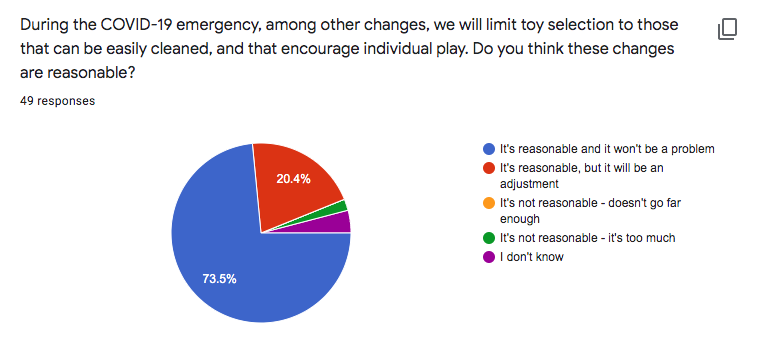 We will follow recommendations for physical distance, handwashing, and increased sanitizing. Masks will be available when distancing is not possible.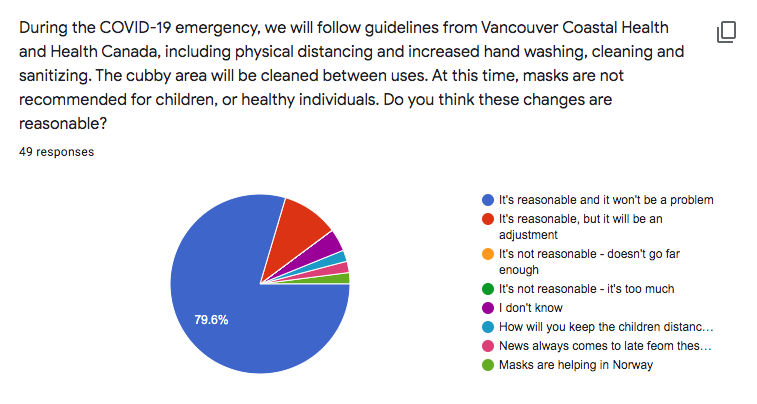 We will suspend our neighbourhood walks and fieldtrips at this time.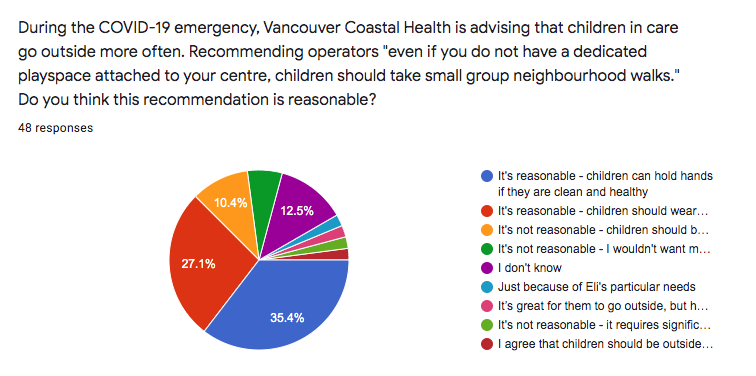 We will implement policies and open to families in good health, with priority for essential workers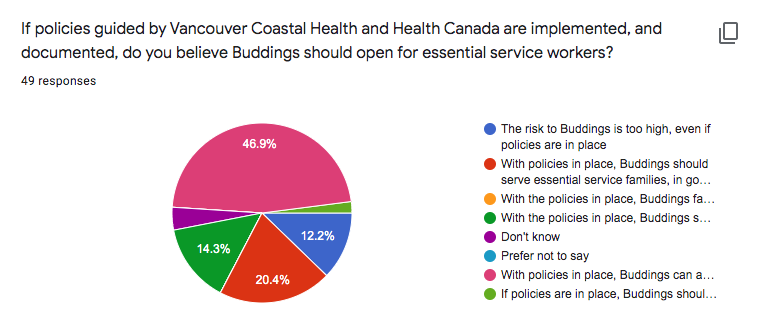 Almost half believe Vancouverites are acting with appropriate seriousness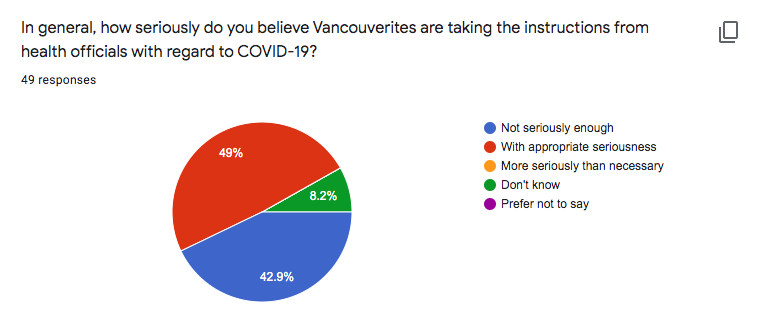 87% believe Buddings is on the right track!