Getting ready for the future!
20/20 vision is a measurement of central visual acuity that defines how much a person can see. This is only the standard of normal vision that indicates the clarity of vision at a distance. Nowadays, thanks to technological advancements, other important vision skills are considered to define the vision qualities such as the side vision, eye coordination, depth perception, focusing ability and color vision.
How much children can see? 
Big Kids Club foundations consider education as a continuum learning process that goes beyond any fixed standards. Big Kids Club is a space where every child can participate with their own lenses, perceptions and abilities. The quality of the learning is focused on their social and emotional development and their consciousness of the environment.
'We don't see things as they are, we see them as we are.' - Anaïs Nin 
Scroll down and check out the schedule for the Vision 20/20 program!
Vision 20/20 at Buddings!
Every afternoon, from December until February,
 our teachers
 count down a structured educational program.
Through sharing and team work, children practice the rhythms and routines they'll need in kindergarten:
Cleaning up
Sitting for circle time 
Story time among peers and teachers 
Music and songs 
Art projects
Science experiments 
Weekly field trips around greater Vancouver
Sharing and reflecting
.... and much more!
Weekday classes run daily from 1 - 4 pm at Broadway and Storybook, and develop over the 13-week season. Sign up for your favorite classes every week, or mix and match across the board.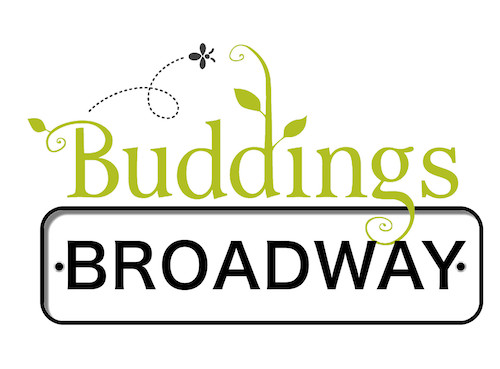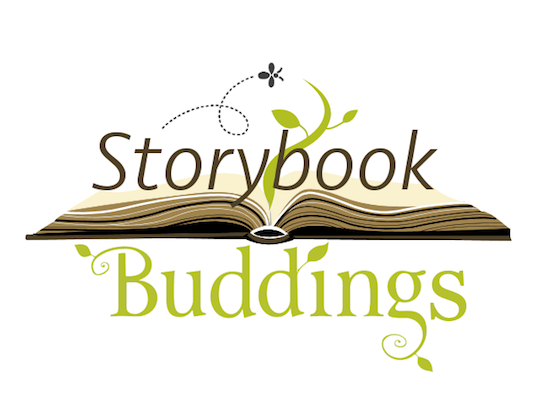 MONDAYS: PAPER with HARUMi

PAPER is the word that tells the story! Harumi is the paper magician and she is looking forward to share some of her star tips and tricks with the Big Kids! Be ready to learn about the importance of paper through the most fun and beautiful crafts! Harumi's values are based on recycling and children's creativity, the best combination to awake awareness and curiosity in the kids minds!
MONDAYS: HOW WE GOT HERE WITH TALIA

Talia's class is a fast forward run through the human and technological evolution that brought us to the point we're at today. From magnifying small things, bringing far away things closer, and magnetizing the elements that make the world run. Once we know where we came from, we can start making plans for where we want to go next! Lifetime learnings from 1 to 4pm at Storybook!
TUESDAYS: PARALLEL 20 WITH AÏDA

After exploring some ancient world civilizations, it's time to meet some new ones that are currently shining in the globe! Considering this season theme, the Big Kids will travel around the parallel 20, discovering amazing cultures and participating in fun weekly adventures! Come on Tuesdays and be ready to learn more about new countries, vocabulary and music styles!
TUESDAYS: CRYSTAL CLEAR WITH EHLSSIE

Ehlssie's class is all about science as well as being aware of one's body and mind. Big Kids will learn all about crystallization through science experiments that will require hands on learning in addition to real live observation through the five senses. Children will also learn about water conservation by making water crystal clear again; free from pollution, micro-plastic and more! 
WEDNESDAYS: FILIPInO WORLD WITH YVETTE

Do you like travelling? Would you like to try new food and tastes? What do you know about the Philippines? We are sure that Big Kids have the answers and...more questions about this country composed by islands! Your guide name is Yvette - Big Kids get ready for the most fun middle week adventures, stories, recipes and curiosities! Let's have a good time together!
WEDNESDAYS: AMAZING ANIMALS WITH JOHANNA

Animals are the humans' best friends! They are fast, strong, smart, funny and they have superpowers! They speak without words and some of them are the greatest singers, swimmers and pilots! If  you wonder how they survive or how they eat... join Johanna's class! She is excited to show us that some powers can be found by caring, protecting and understanding the environment!
THURSDAYS: OBSERVE AND REPORT WITH SARAH

Thursdays are for big scientists! Sarah's class involves lots of science experiments to do with states of matter, and it starts at the North Pole...which is quickly melting because of climate change! Uh oh! Operation Santa Rescue in full effect! Big Kids, this is all about sustainability and matters!
THURSDAYS: EVOLUTION OF ART WITH KARTH

Earth without art is eh! This season, Karth is thrilled to show different art styles and revolutionary art movements with the Big Kids! This class is an opportunity to stare at the world that surround us and discover more about its shapes and colors. It's also a great opportunity to see and understand that things change and evolve. Big Artists, be ready to explore, experiment and create new styles!
FRIDAYS: HEALTH IS WEALTH 2.0 with TOMOMI

Food is the energy that feeds our body and our minds! Tomomi is enthusiastic to keep exploring and learning about the qualities of food and healthy habits. This class is a learning journey where the Big Kids will learn not only about the different food groups and tastes. Children will also learn how to appreciate their meals before and after they are packed in their lunch boxes!
SATURDAYS: ODD JOBS

Did you ever want to work in a fish store? How about a library? Did you dream of working from home? Probably not. 
Doctors and teachers get all the glory, but there's more to "when I grow up" than fire fighting! Odd jobs make the world go 'round! On time! And keep it safe and tidy, too! On Saturdays, join us for adventures, interviews, and career and life management - for preschoolers.
Introducing: Storybook Saturdays!

Our new program for kids and parents on Saturdays launches on Dec. 7, with sustainable seasonal decor, delicious holiday treats, and a warm dry place to hang out on weekend mornings all winter long.
This drop-in program is open to members and non-members, and costs $10/family for as long as you like. With our referral program, when Buddings families bring a non-member friend, you get in for free! Details and schedule online.