If you need to cancel your booking, you can do so with 12 hours notice online through your Buddings account. For day-of changes, just call the centre. We allow bookings and cancellations with one hour's notice.
Unfortunately, we can not accept cancellations via email, text, or answering machine message. If we don't pick up the phone right away, please call back.
Better yet, Cancel Online. Here's how:
Step 1) Login to your Broadway or Storybook Buddings account.

Step 2) Click the Booking tab at the top of the page.

Step 3) Click the date you'd like to cancel hours for. The booking calendar will show you what you've already booked in. For example, the family below have their child booked in from 9am – 12pm on Wednesday, October 9th.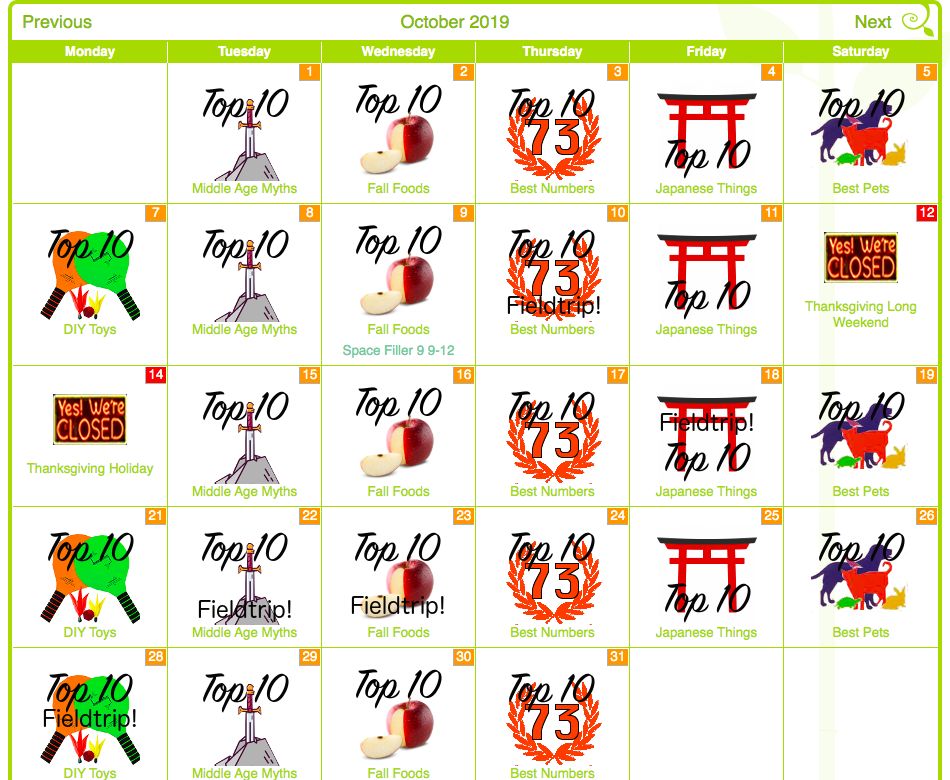 Step 4) Select the hour you'd like to cancel by clicking the 

. Hours can be cancelled one at a time. The website will ask you to confirm you cancellation, in case you clicked accidentally. To confirm, click the 

 button.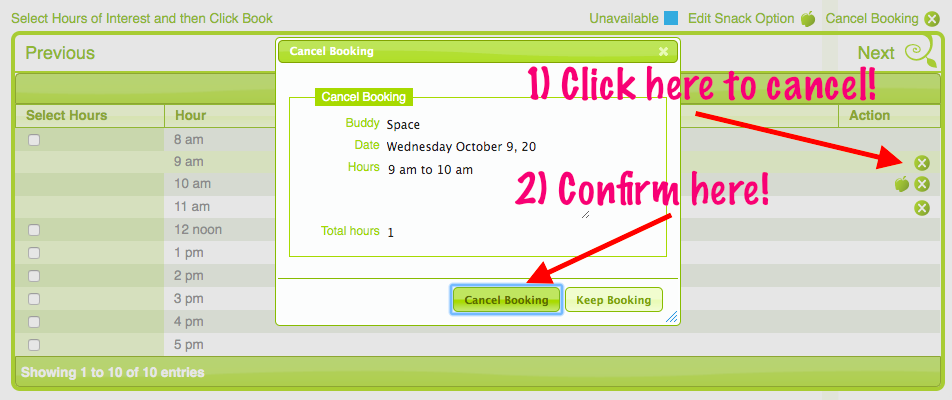 Repeat Step 4) until you've cancelled all the hours you wish to.
A couple of important notes below:
Cancelled hours are returned to you, to use within the month. Hours remaining in the account, minus 2, are transferred to the next month, on the 1st, for so long as you maintain your membership.
However, if you've cancelled hours due to illness, please be sure to let us know so we can waive the penalty!  We'll make sure any leftover hours are transferred to the next month in full!