Collaboration of Nutrition and Excercise!
In this Winter Healthy Beginning, I will bring the class of collaboration of Nutrition and Exercise at Broadway Buddings on every Thursday!
What's important to have a healthy life?      
FOOD!!                                                    
Healthy important habit is very important for us to keep us healthy.
During this "Health is Wealth" class, I will chose one ingredient on each class and introduce the benefits of that food.
Also, we will try cooking healthy snack with using that ingredient.
Great triger to try things that are not their favorite!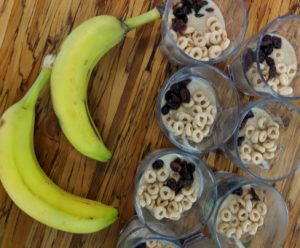 Moving out our body!
and...
Build the friendship through the activity!
I will keep offering "Moving out time" during this season.
It's important to daily exercise to maintain a good health condition.
This season, I will bring up gymnastic time, dance movement time, and their favorite Yoga time!
Let's have healthy Thursday together!