It's getting hot in here!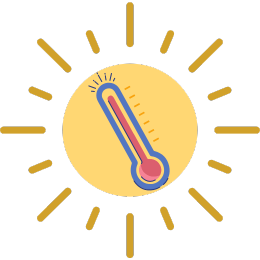 So put on your hats and shoes! 🎵 🎶 
It is getting so hot!
We're going to use our sunscreen! 🎵 🎶
🙂
The weather is changing, and so is the way we learn, play, and live here in Vancouver. With global temperatures rising, by all predictions, the kids of 2023 will never know a cooler world. 
Summer in Van-city
From June 5 to Sept. 15, our summer program will take an honest look at the summer world as we know it, and seek out ways we can share our privileges, so everyone has a great season.
From watering the trees to planting a bee garden, awareness breeds affection, so learning about the world is the first step to taking care of it.
Toddlers and preschoolers, 18 months - kindergarten join for play time, snacks, morning circle, and daily walks from 9am - 2pm at our air conditioned centres on both sides of town - and at Broadway as late as 5pm - as usual, and...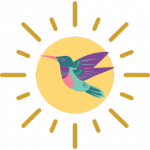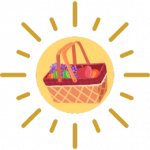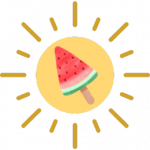 Summer Kids Club starts July 4, 2023
Kids Club Afternoons - 2:30 - 6pm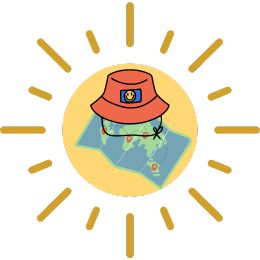 This summer, we're thrilled to announce the launch of the Buddings Kids Club for 5 - 12 year olds at Storybook Buddings! 
Kids can meet up at the club house between 2:30 and 2:50 for the group discussion, and collective agreements, about our daily excursion. Depending on the topic of the day, they'll usually be ready for pick up at the centre around 5:30, with permission forms and info available daily at drop-off.
Sustainability is always on the agenda, and so are healthy habits. Most importantly, we'll be building appreciation for nature, our city, and each other. 
Registration is OPEN!
If your child is starting kindergarten in 2023, you can apply for Buddings Kids Club afternoons now. 
Regulations allow for a 1:12 supervisory ratio, but our two staff will only manage up to 16, so our outings and program are extra safe. You can book our 3-hour afternoon program daily, weekly, or all summer long.
Plus! Join by June 25 to lock in the lowest membership rate of $30 for the whole summer.