What do we learn from animals?
When I was born, my parents already had a dog.
His name was Barney.
He was a HUGE black Newfoundland/Lab cross, and the stories of Barney the guard-dog, and Barney the baby-sitter, and the time he saved my brother from toddling down the stairs, are all I "remember" from my earliest years. There was a huge black shadow in the corner of every room, and I was safe. 
He died when I was 6, which is the one thing I do remember. I was sitting in the car seat, coming home from the airport, from being in Florida for my 6th birthday. My dad said he died at the kennel while we'd been away. 
Suddenly he was gone, and I cried and cried.
We got another black lab, named Briar - a puppy who famously climbed out of her box on the way home from the pet store, and crawled all over my 4-year-old brother. My mum was driving, and told him to push her back into the box, to no avail. 
"She's biiiting me!!" he wailed. Also famously. 😉
Walking her around the park before kindergarten started was my very first job, and when I finished highschool, she was an elegant little old lady, with bad hips, who would still fetch any stick, if only we would throw one. 
Benson, Benson Poodle! He is a poodle... And his name is Benson!
A few months after I moved to Vancouver in 2007, I got my very first little black dog of my own.
Benson Poodle rode home from the SPCA in the basket of my bicycle, and rode with me everyday when I worked at the Vancouver Area Cycling Coalition (before it rebranded 😉
He was featured in the pages of Momentum Magazine, when I worked there, and he's been the hardest working teacher at Buddings Daycare since the day we opened.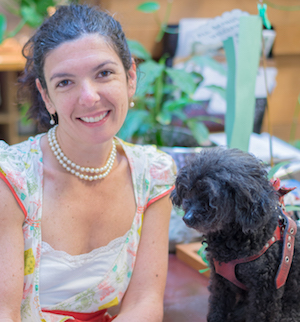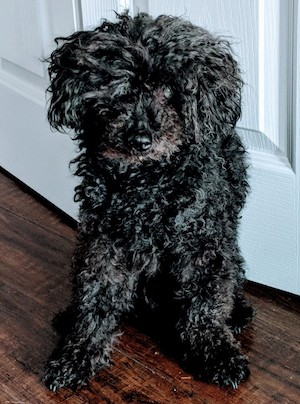 Benson is the perfect daycare dog. He's small, and soft, and hypoallergenic. He's not especially friendly, but even still, his presence in the daycare brings out the best in everyone.
He teaches overeager children to approach dogs carefully, and teaches shy kids to come forward. He allows fearful kids (and parents) to feel brave, and while his bark can be quite scary... at least he doesn't have teeth.
Animals teach children to care for someone smaller than themselves, someone different from themselves, who depend on their kindness. They teach this with their eyes, without saying a word.
And on Saturdays, we're learning to listen!
This Fall, it's the return of "We have a pet!"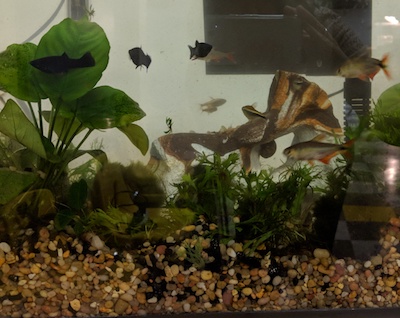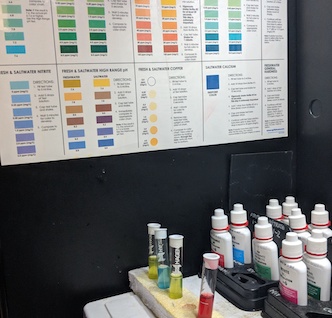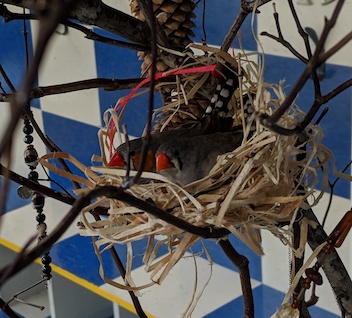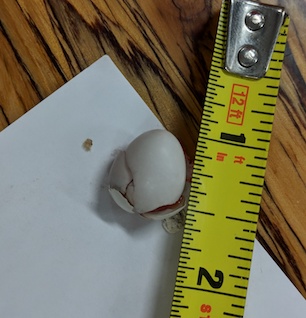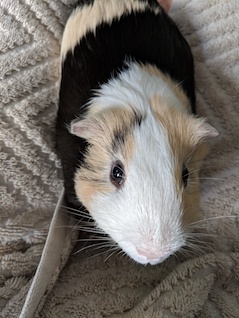 And not a season too soon! 
Over the summer, the fish tank heater went on the blink on the hottest day of the year - the long weekend of course, while I was away - and Anna and the teachers came back to a lot of dead friends... and that was only the beginning of the fish extinction of 2018. 
Roll up your sleeves with us Saturdays this fall to discover:
How a small temperature change can wipe out a healthy fish tank, and how to recover.
Why inexperienced parents Pebbles and Finch might have kicked the egg out of their nest.
How geckos prepare for the winter and how often they moult
PLUS!! Catch a visit with a very special friend! His name is Guinea Pig, and he needs his toenails trimmed...
At Buddings, we have a lot of pets, and each one teaches us about the world we all share. This fall, we're learning the language without words. It's Falling in Love, and it's happening Saturdays at Broadway, from 10am - 4pm.