Welcome to the Carnival of ...
Since we started our adventure together with Peter and the Wolf and the Carnival of Animals we've been exploring the orchestra and the many different types of instruments involved. We've made a new friend, Tormod the Troll, who's been guiding us one by one through each group of instruments. So far we've discovered the world of the String and Percussion families.
When Tormod introduced us to the Viola, Violin, Cello and Double Bass we learned that, like all families, the instruments are big and small with pitch high and low. We even took our empty tissue boxes and we made our own violins to play and bring home.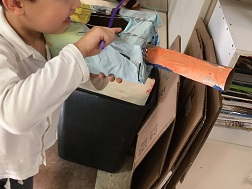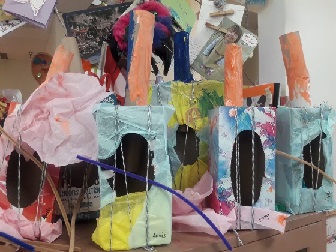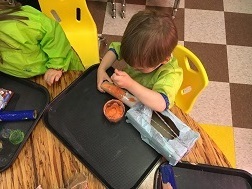 This was the beginning of what will soon be our own recycled orchestra. We are working not only to show our kids the extraordinary world of music, but that recycling can be fun and creative. It is a large part of what we strive for at Buddings.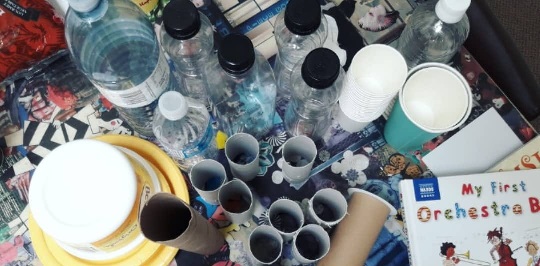 And out comes our imagination!
That day we watched an episode of the Pink Panther and his musical shenanigans in the takeover as conductor. After listening to its music one of our Big Kids was inspired to start playing his favorite superhero soundtrack, and off we went listening. Can you guess what we listened to? Number 1 / Number 2 / Number 3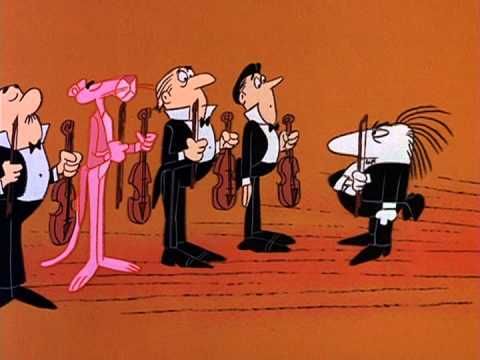 Field Trip!
While out exploring Granville Island we had a mission: helping our friend Tormod to find his favorite melody by learning about the percussion instruments. We had the chance to sneak in and see a real live band play! What a surprise! It was the Vancouver International Jazz Festival and an amazing coincidence that the Pink Panther wanted to play Jazz in the orchestra!  😉
We couldn't finish our trip without playing some percussion instruments like cymbals, tambourine, maracas, calves and a colorful xylophone! Everybody was surprised to see how talented these kids are!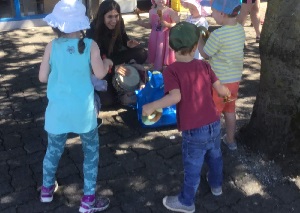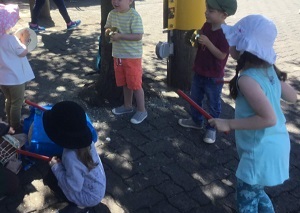 The following week we learned about how our bodies are their own musical instruments and the vibrations of percussion can be found all around us! Coming back to our recycling project, we made shakers with cardboard rolls and cymbals out of paper plates and then we jammed out to the music !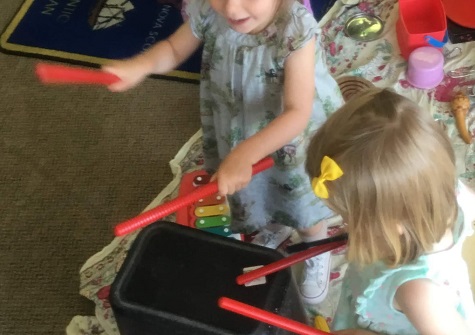 We're excited to continue our journey in the weeks to come with our big green friend and the Big Kids! Can't wait to see you there when we learn about the woodwinds and brass families along with a field trip on July 24th to see pianos on the street!