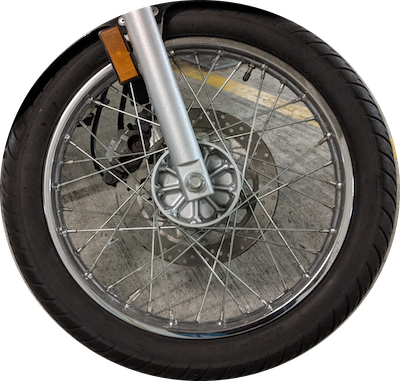 Round and around
All the things that are round
High in the air
And down on the ground
…
Hey! Even dots are round!
The new MORNING Big Kids Club over at Storybook starts this week, and I'm so excited to be participating!
It's all the fun and structured play and learning from our popular afternoon program, but in the morning! What's not to love?
These days, Ehlssie and I are sharing the programming week (and the managerial duties), so we each have multiple days to play. Plus, in July, Buddings veteran Jenny Bachhuber will be joining us for the second half of the season.
So, what's happening on Tuesdays and Thursdays?
Round n' Around is about things that are round.
Circles, in all their forms, uses, and unique properties.
Cycles, in nature, society, and laundry machines!
Look around! 
Roundness makes the world go 'round!
Okay, so I'm not much of a poet (Summer Time Rhyme, forgive me), but with only three months to play, and such an enormous topic, the Big Kids Club structure is what makes it such a powerful teaching technique. It brings the kids together for a regular routine, and introduces the social problem solving, and group collaboration skills that help them understand one another, and make friends.
Here's what we'll cover this seaon:
June – Circles in everyday life ~ OR ~ Motorcycles are the roundest
July – Balls & Games: through history, and across cultures
August – Planets, orbits, space
Teaching Big Kids Club is fun!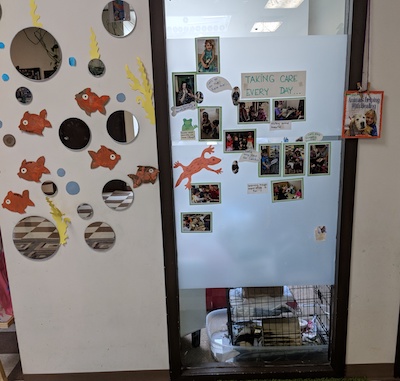 I love teaching Big Kids Club classes, and even though I was technically co-presenting last season's We have a pet, after the first month, Anna did most of the programming, and she did all of the design for our season highlights wall
<– which was the best of the lot at our open house 😉
I was busy getting ready to open the Storybook, but now that Storybook is open, I don't have to worry about opening it anymore.
This season, I can focus on my programming.
Over the years, my classes have been about physics, construction, invention, and accomplishment. I love to draw children's attention to the inner workings of the world around them, and in preparing for this class, I can't help but notice that there are circles literally all AROUND us.
Vroom, Vroom…
Programming hasn't been the only thing to fall off my radar recently. My motorbike has been languishing in parking lot purgatory all winter… and spring.
It needs a wash!
The wheels, and headlights, and mirrors are all dirty, and the dials, and signals… are ALL ROUND!
For June, as well as pointing out all the rounded edges, I'll be proving to the kids that motorbikes are the roundest of all… and therefore, the coolest. 😉
Jenny arrives July 2, and she'll be planning the rest of the program, so you'll hear more about that in our next post.
Summer Time Rhyme kicks off this week!
Join me, on Tuesdays and Thursdays (and Ehlssie all the other days) at Storybook, from 9am – 12pm.
But wait! There's more!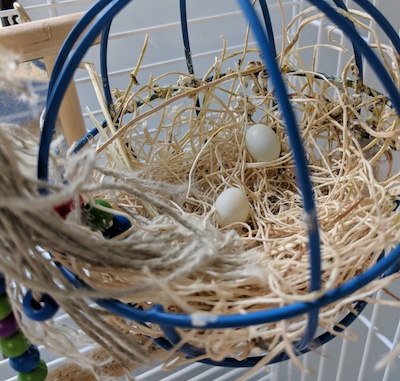 If you've already been to Storybook, you'll probably have met our two feathered friends, Pebbles & Finch.
They're a pair of zebra finches who live in the front window, and you won't need three guesses to figure out what kind of roundness happens when two finches get together.
… but here's a hint 😉