October is all about the Harvest!
Pumpkin, Sweet potato, Corn, Carrots, Apples, Berries...
We had so many ingredients to pick from this month!
The picture on the top is the Sweet potato corn Bread teacher Anna made at Storybook!
Muffins are always a popular snacks for children, and we always try to make them healthier, by reducing the sugar.
Carrot Muffins!!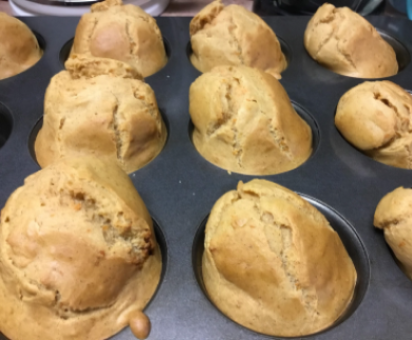 Purple Yam Potato Muffins!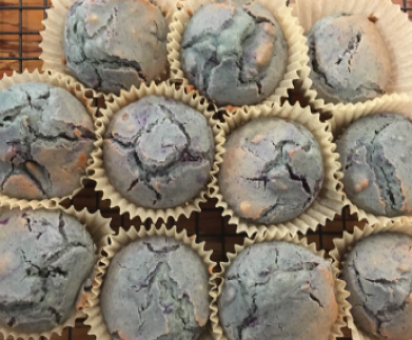 Pumpkin Muffins!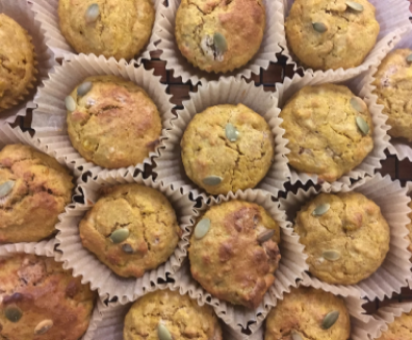 We are not only offering the delicious snacks...
At Buddings, snack making is one of the fun activities children can do everyday!
Not only do they enjoy cooking, they learn new things, and so do teachers!
For example, please look at the picture of Purple Yam Potato Muffins above.  We used purple yams actually...but is the colour purple?  
It's blue!! The colour changed after they baked! How come?
Teacher Ayumi found out the reason: it's because Purple Yam contains Anthocyanin, a pigment that, depending on the pH, makes vegetables and flowers blue, purple or red. Also, the anthocyanin would make different colours based on the temperature!
It sounds a bit difficult to explain, but luckily, our buddies were able to see the colour changing while the muffins cooked, and after they've seen that mystery, they remember that!
Cooking activities can be science activities sometimes!
Isn't it exciting? 
Here are some more pictures of our Snack Activities!
Peeling the corn!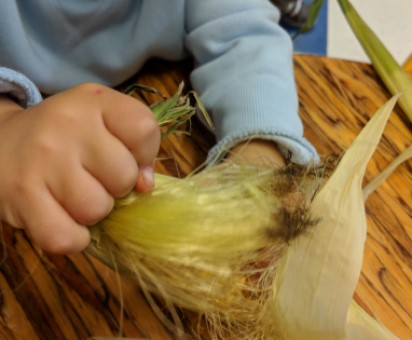 Cracking the Egg!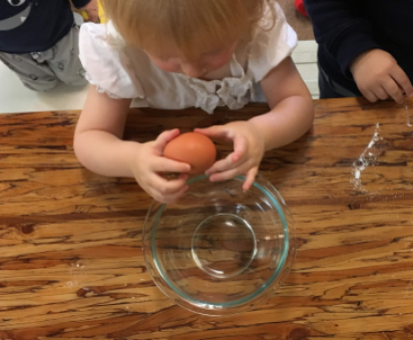 corn stamping!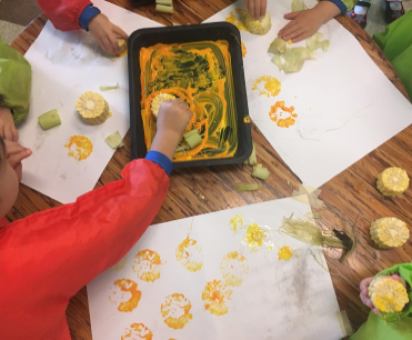 Getting ready for baking muffins!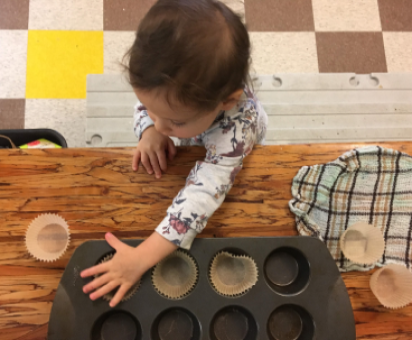 Vegetable stamping!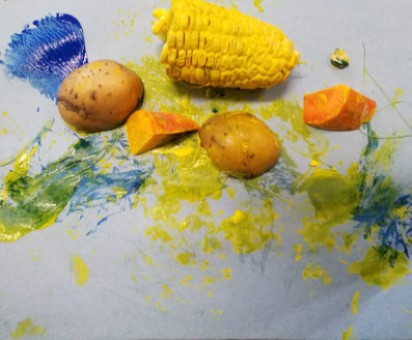 Is it soft or hard? What color do you see?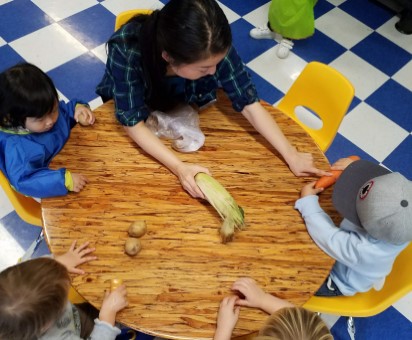 it's Autumn...
So we also make some Autumn crafts as well!
painting some pieces of paper...what's happening?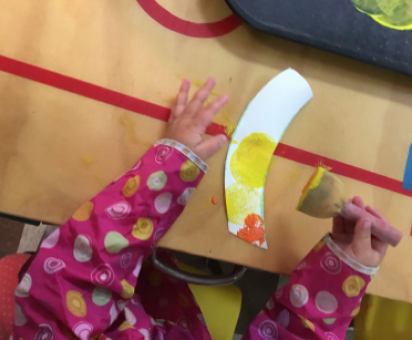 Color the apple!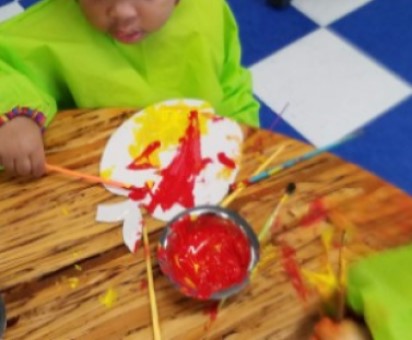 Tatan! Those peaices get all togher and turn to Pumpkin!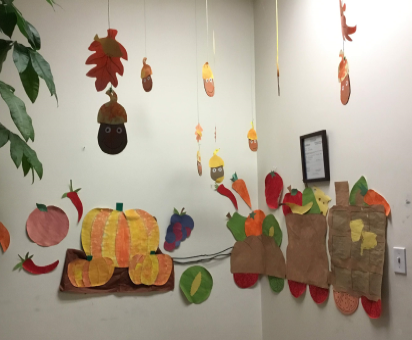 Put some leaves on the Tree!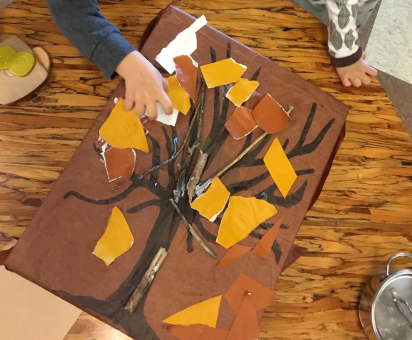 Here are some of snacks we enjoyed this month!
Home-made Strawberry jam with Yogurt!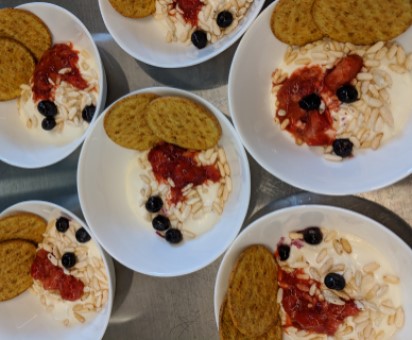 Popcorn with Carrot sticks and cheese!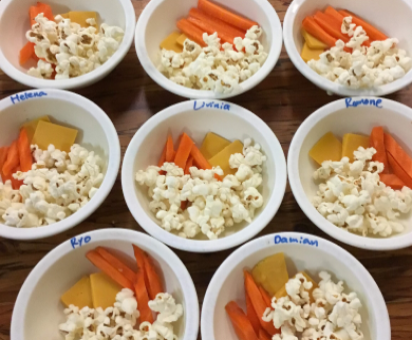 Spagehtti Squash!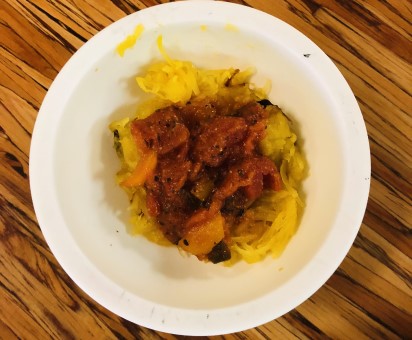 Apple Cheese Scorn!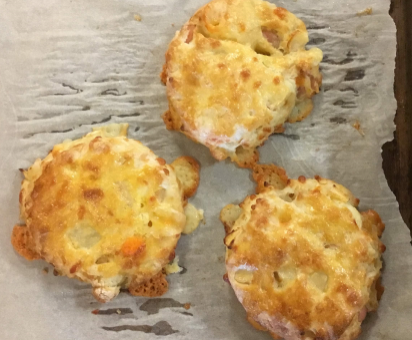 Baked Apple with Blueberries!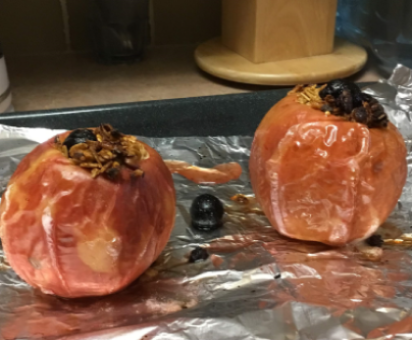 Fresh corn and Strawberries with Toast!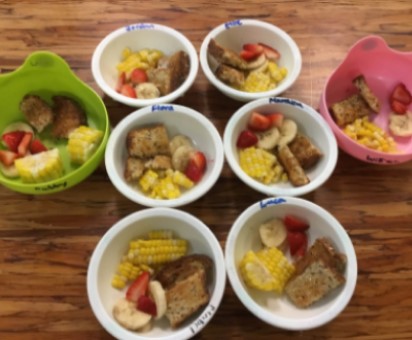 We offer different snack for each day!
We have set menus for each week but each teacher has her own way of cooking, which means children can taste each different style of snack every time they come to Buddings!  Isn't it exciting?
Our buddies love helping teachers cook and it encourages teachers to be creative in offering fascinating snacks!
Come join Buddings and have some "Yummy Time" together!