Introducing the Benefits Membership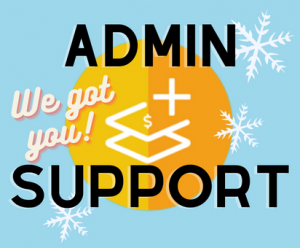 Earlier this year, we introduced our service-focused feature, Hours By Request, as a support for families who like daycare to be really flexible.
The add-on for admin has been a hit with short-notice appointment makers, and the added admin has been a breeze for the admin team. ... Actually, when Ayumi and Lynn handle the hours and payment for families, it creates less admin...
They're kind of amazing like that. 🙂
Our two hard-working managers give families flexible options for licensed educational care, with two amazing social spaces, and two creative teams of teachers. All members have access to both! Why not take full advantage?
Plus, when the morning spots at one centre are full, we're can offer a back-up back-up. Families who tried the other centre in the fall usually did so to access the extra spaces, just 12 minutes away!
... but they loved that all the processes, and even some teachers, were the same, which made the drop-offs easier than ever.
Just let us know you've filled in the application and we'll get you signed up.
Starting in December, we're updating our membership options to provide better access to care, and taking care of the admin.
Membership Types for 2023
Benefits Membership - $115/mo
Max hours credited - 2 months in advance
$18/hour for what you used 
Automatic billing for hours, snacks, and incidentals
No admin fees
Do It Yourself at both centres! - $80/mo
Buy hours and book them
$18 - $22/hour
Hours transferred on the 1st, or by request, 2-hour fee
Invoice clearing with admin support for $30
Please update your membership
The new Change Form is available on the Forms Page, and current members will also receive the update request by email, to submit the paperwork by Nov. 15, for the new options coming into effect on Dec. 1.
Questions about the new options
Can I keep my single-centre membership?
The monthly fee to Buddings provides access to our centres, website, and helps us cover the costs of running the programs. All payments to our daycare are tax deductible, and we issue tax summaries in February.
Due to rising costs for staff, services, and supplies, we are implementing the new membership options on Dec. 1, increasing both the cost and access to care options for our members. 
Are there discounts for siblings?
Yes!
Membership is always per family, and multi-child families have the most to gain from our Benefits Membership! You'll find the maximum number of hours credited to your accounts (up to 160 hours/month for 2 kids) on the 25th of the month, and will be billed only for what you use, at $18/hour.
Can the childcare subsidy be applied to the Membership fee?
No 🙁
Occasional care is not eligible for any government programs or subsidies, despite a decade of talks with the provincial government reps, and acknowledgement at every level that flexibility is valuable. Maybe they'll change it in 2023... 
If you'd like to sign our petition, find it here.
Can I cancel or change my membership type?
Yes. The same Change Form has all the options to change, cancel, or reactivate your membership. They are due to be emailed to membership@buddings.ca by the 15th of the month.